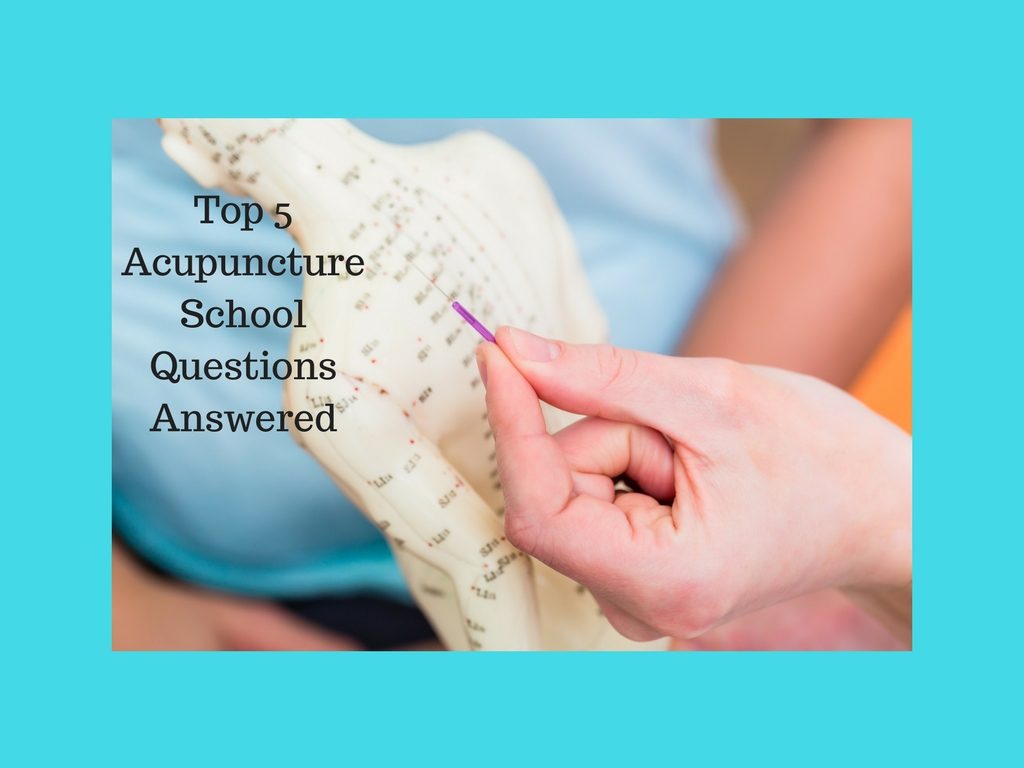 Have you realized the power of Eastern medicine and decided to pursue a career in acupuncture? The first step is to turn your passion into knowledge with a solid education at a reputable acupuncture school. As you search for the institution that will guide you in your exploration of this ancient wisdom and holistic health practice, questions will arise. Here five of the top questions about acupuncture school answered.
Do you need a medical background to enroll in acupuncture school?
Most acupuncture school students come from varying backgrounds including the arts, business, law enforcement, culinary arts and social sciences. However, because acupuncture resides in the healthcare field, you may need to take additional classes in bioscience as part of the program.
Why should the school be accredited?
To protect the quality of education that you receive. This is perhaps the most important qualification of an acupuncture school. Anyone can claim to be trained in the traditions of Eastern medicine, but without proper credentials, there is simply no way to know you're getting the proper education. In your search for your partner in learning, be sure they're accredited by the Accreditation Commission for Acupuncture and Oriental Medicine (ACAOM).
Will the program provide hands-on professional development?
Most accredited acupuncture schools include a professional development /practice management component, which is essential to your growth as a practitioner. You'll find that many of the full-time faculty members are active acupuncturists who can offer ongoing mentoring from the moment you enroll. This helps you learn the business from the ground up, and prepares you for your own independent practice. Also, as part of the program, what you learn in theory classes will be reinforced in clinical work to help you understand its practical application.
Do acupuncture schools offer scholarships?
Not only is your decision to enroll in acupuncture school a big one, the investment is as well. Many colleges understand this and offer scholarship opportunities to ease the burden as you pursue your dream. Typically, a reputable school will offer extended payment plans and/or will participate in the US Education Department's Title IV Student Loan program and the NJ Class Loan program. Some other resources include Scholarship Guidance, GoodCall, E-Z Dinero and Career College Central.
Will I be certified or licensed?
If you are looking to become a licensed acupuncturist, you will need board certification to apply for licensure in any state. You will be able to take your National Board Examination after 1600 hours of acupuncture education (410 hours must be clinical-based).
State requirements vary, but for the state of New Jersey, you can take your NJ State Board Examination upon completion of the acupuncture program.
If you envision a career in Eastern medicine and wellness and you've started narrowing down your school choices, don't wait to reach out for more information. By learning more about you, the college can customize the process so you can make a commitment to your future even faster.