It has been 20 years since the Eastern School of Acupuncture and Traditional Medicine (ESATM) was established. In our 20 years, the Eastern School family has grown and we are grateful for the present students, alumni, faculty, staff, board members and the broader traditional medicine community that have helped us arrive at this wonderful milestone. ESATM is the first and only college of acupuncture in the state of New Jersey, and is still trailblazing the way for acupuncture education and awareness in the Garden State!
The success of the Eastern School is perhaps best measured by the accomplishment of our alumni. Our collective success in building a better society has been rooted in the innovative vision of the founder, Julie Puretz's mission. Through your education at ESATM, we are proud to say that the ESATM alumni have become the health care professionals and leaders who are shaping the world of today and we would like to thank you for upholding our mission:
"The purpose of the Eastern School of Acupuncture and Traditional Medicine is to offer professional training, education and services in acupuncture, Oriental medicine, and the traditional healing modalities that enhance the health and well-being of the greater community".
The ESATM 20th anniversary celebration is currently in the planning stages-here is to the last twenty years and to the next twenty to come!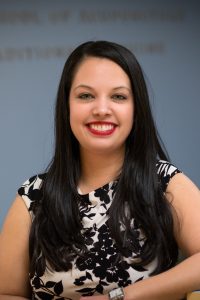 Aida Morales-Almanzar, daughter of ESATM founder Julie Puretz is the current CEO and President of the Eastern School of Acupuncture and Traditional Medicine