The most important consideration if you intend to pursue a career as an acupuncturist is to get the best possible training from a well-regarded institution. Fundamentally, acupuncture training exists in various levels and specialization areas. With numerous training facilities to choose from you will be able to gain the skills, knowledge and preparation for licensure which is mandatory for a successful career in acupuncture. Consideration should include your current level of education, your career entry point (age and type of experience) as well as the future vision for where you will apply your skills.
One of the very first steps involved in becoming an acupuncturist is finding the right, accredited school that will meet your needs and properly prepare you for practice. First know the difference between a school, that will prepare you for your licensure exams and a college that offers a master's degree in acupuncture as well. Look for institutions that offer respected faculty credentials, have a strong curriculum with talented and respected faculty and a variety of academic specialties that will be essential to your future success.
It is always important to focus on the type of training schools deliver before you enroll.  Make sure a robust clinic program is incorporated into the process so that you get strong and diverse exposure to all type of patient ailments. In general, study programs pertaining to acupuncture are available to persons with 90 college credits, all the way to current medical professionals looking to add acupuncture to their practices. Look for more information on Acupuncture and related training under these related topics:
·        Five Element Acupuncture
·        Electro-Acupuncture
·        Auricular Acupuncture
·        Acupuncture and Oriental Medicine
·        Cupping
·        Sports Acupuncture
Many of those who are interested in an acupuncture career are doing in-depth research to determine the right fit for their aspirations. These individuals want to know about the requirements, qualifications and time-to-earning path. Time to complete a particular course of study will depend on the level of the degree you select and the subject area you choose. To become a certification-ready applicant requires 3 years of education.
Once the courses are completed and you've met all requirements for clinical study under the direction of a professor and practitioner, you will become qualified to obtain licensure-which is regulated by the state in which you are going to practice. If you expect to match skills in a more competitive market you should consider more than a basic program, or continuing your education with an advanced specialization via a post-graduate or doctoral degree.
In principal, the coursework of a high-performing acupuncture college will cover a broader range of topics in much greater depth. These topics should be of great consideration for the aspiring acupuncturist. For instance, comprehensive acupuncture course content may contain subject areas such as: Traditional Chinese Medicine, Five Elements Acupuncture Theory, Meridian Theory, Patterns of disease and many other aspects.
Apart from the medical theory, your institution should provide learning in clinical practice, ethics, practice management and medical billing. Before making a final determination about your next several years of study, find out what current students and alumni say about the respective school, visit the campus and meet one or two faculty members.  
To view a list of acupuncture licensing individual state requirements go to: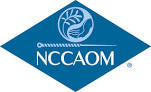 www.nccaom.org