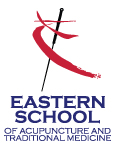 Originating in Ancient China as one of the world's oldest medical practices, acupuncture has since made its way around the world, therefor it is no surprise that it has also become an incredibly sought-after field of study for those looking to start or further their career in the healthcare industry.
Acupuncture is one of the many ways that society is able to successfully blend the limitless capabilities of medicine, spiritually and science. These professionals are able to help their patients overcome physical or emotional issues and help them promote and maintain a general healthy lifestyle.
What exactly is needed to become an acupuncturist? In addition to a desire to learn, as well as passion for healing, you'll need to achieve your Acupuncture Certification from the National Certification Commission for Acupuncture and Oriental Medicine (NCCAOM). This specific certification is mandatory for further practice in most US states, and is the only nationally recognized certification for Acupuncture and Oriental Medicine. In order to achieve your certification from the NCCAOM, you'll need to have the following qualifications:
A degree from a school or college accredited by the Accreditation Commission for Acupuncture and Oriental Medicine (ACAOM) – After passing your NCCAOM examinations and completing your required coursework, you will need to submit your full graduation transcript to the NCCAOM. A full list of the accredited schools can be viewed on the ACAOM website: www.acaom.org
Passing the NCCAOM Examination– Submit your application to take the NCCAOM exam during your third or last year in school (double check with your school's registrar for the appropriate time to submit the application). In order to apply for the Acupuncture Examination's, you'll need to have reached a minimum of 1600 educational hours, and at least 410 clinical hours. The exam application is valid for up to 4 years. If the certification is not achieved within that timeframe, you'll have to reapply for the exam. A minimum score of 70 must be attained in each of the three categories covered by the exam in order to pass. These categories include Foundation of Oriental Medicine, Biomedicine, and Acupuncture with Point Location.
○       Hint: you can download study guides, study tips & strategies, and practice exams from the NCCAOM website: http://www.nccaom.org/applicants/exam-content/
Completed Clean Needle Technique Course (CNT) – this course is NCCAOM-approved and can be completed within 6 years of application for certification. This coursework must be sent directly to the NCCAOM and approved before the Acupuncture Certification is awarded.
Once you've met all of the credentials, you'll be mailed a congratulatory letter from the NCCAOM along with your wallet-size ID card representing your certification. Because this can take up to four weeks, you are unable to practice as a certified acupuncturist until these items are in your possession. After graduating, passing exams, and completing the required coursework, you will possess the ability to positively change lives… one needle at a time!